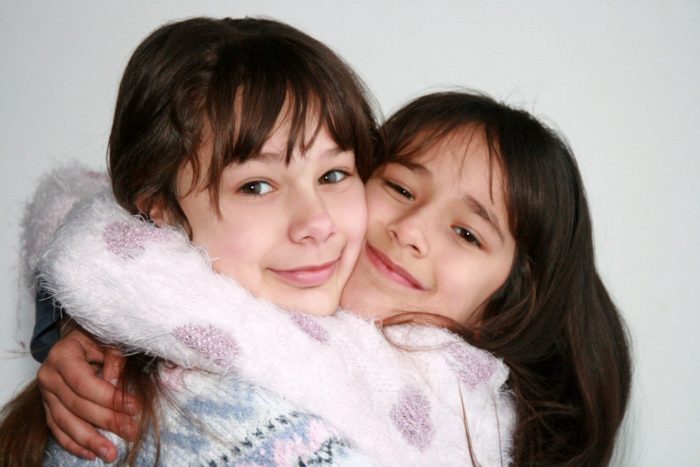 Encouraging a Healthy Bond Between Your Twins, Part Three
This is the final segment of a three-part series: Encouraging a Healthy Bond Between Your Twins. If you have not yet done so, read Parts One and Two.
Prioritize One-on-One Time with Each Child.

It may seem counter-intuitive that by separating your twin children and spending alone time with one of them, you are actually strengthening their bond with each other. But one-on-one time is actually essential for the health of the twins' relationship with each other.
Indeed, a child who is given alone-time with a parent usually feels more secure within the family unit. When a child feels secure, he can learn to trust others, including his twin sibling.
Further, alone-time with a parent gives the twins space from each other, which is helpful especially to twins who otherwise spend a lot of time together. Twin interviewees Dale and Sara would sometimes be annoyed with each other and in a fight. The mother would take one of them to a certain restaurant for a meal while the father took the other one to a different restaurant for a meal. When they reconvened at home, Dale and Sara were friendly to each other again. They needed time apart, and they needed time to vent to a parent in confidence.
Conduct Family Meetings
In our family, we try to have "family meetings" on a regular basis (ideally, weekly). Family meetings require perfect attendance and undivided attention. They also teach the kids (and us parents!) to be patient, listen, empathize, take turns, show respect, and, in some cases, brainstorm and problem-solve.
What is on the agenda of a family meeting? Practically anything goes. Is there big family news to discuss? Has school been going well? Are there any special plans for the weekend? Were there recent relationship conflicts that caused hurt or pain? Does anyone need to air a grievance? Because our kids are young, sometimes family meetings are a useful way to work on behavioral issues. We might discuss a conflict that arose and what was good (and not-so-good) about how we tried to resolve it. And in the absence of a specific occurrence that requires discussion, we make it simple:  our most recent family meeting entailed us going around the circle and saying one thing that we loved and appreciated about each family member.
What's important about these meetings is that every member is given the opportunity to talk, and be heard and understood, in a safe and supportive space. Regular family meetings help tighten the family bond.They also call attention to the fact that each individual is an essential part of the family unit. Your twin children will be reminded that their twinship is part of the family as a whole and that being a sibling and being a member of the family are both privileges and responsibilities.
All relationships take work. When your twins see how important it is to invest time and energy into maintaining a healthy familial bond, they will understand that the same tools can and should be used to maintain a healthy bond between them.